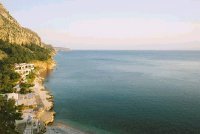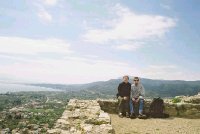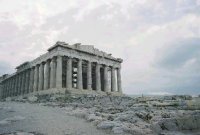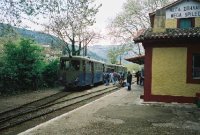 Welcome friends and family to our travel page.
The latest pictures are from our weekend trip to Cornwall. We started by driving down the A303 to Old Wardour Castle, built in the 14th century. Then we continued on through Dartmoor National Park in Devon and down to the seaside towns of Cornwall. We really enjoyed our weekend trip, and next time hope to go to Wales.
Other news from this side pond.....Friedel has finally gotten her marks back and now officially has her masters of journalism! She graduates in May.
Andrew just came back from a curling trip to Scotland and is now getting ready for a photo exhibition in May, being put on by our camera club. He's decided to focus on trains, and so has been spending a lot of time doing a tour of all the major stations in London.
You can also see pictures from:
Our trip to the French Riviera at the beginning of January
Our Christmas holidays this year in London.
Bonfire Night -- a traditional English celebration
Our trip back to Canada
And if you're looking for some yummy recipes....check out our cooking page, with all our favourites.