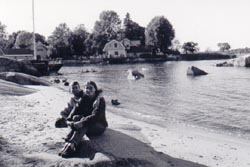 Here we are just outside the city of Stockholm in the archipelago. There are about 50,000 islands surrounding Stockholm and they are working to keep it as a nature reserve for the wildlife. The building you can see in the background is where we stopped for a snack of Swedish waffles and coffee – a must if you ever make it there, they are soooo good, thumbs up from both of us!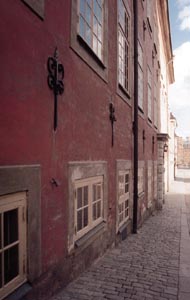 An artsy shot in Stockholm…nothing special, just an alleyway.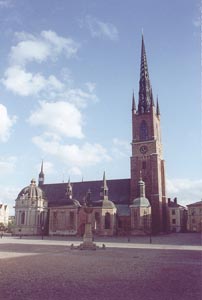 The Stockholm Cathedral, although it's hard to see here, the spire is beautiful, almost like a piece of lace hanging in the air. The cathedral dates from the 13th century and is right beside the royal palace.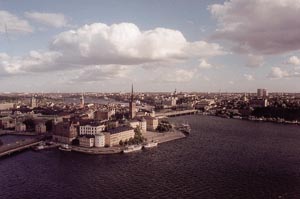 An aerial view of the city from the town hall. Stockholm is made up of seven major islands, the one in this picture is Gamla Stan, the old city.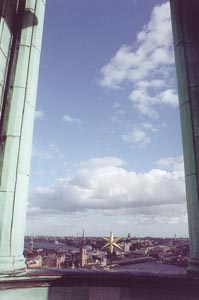 Another shot of Gamla Stan from the town hall, this time showing just a bit of the pillars of the town hall.
A view of the seaside from Nyanshamen, about 1 hour outside Stockholm. This is the Baltic Sea.