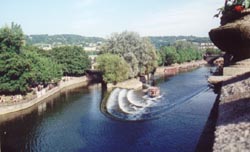 Bath is just what it sounds like, an ancient town founded by the Romans for its springs. They built several elaborate bathhouses there and you can take a tour of them. There is also a wonderful downtown core with lots of neat shops and pubs.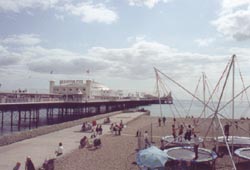 Sunny coastal beach town – Brighton. This is the English equivalent of Nice, France and is where everyone goes on vacation. There are two piers stretching out into the ocean. One is like a fun fair, and the other is being refurbished with lottery money.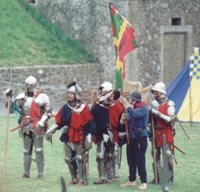 Dover Castle is one of the best castles we have been to. The day we were there they had an archery competition on. They dressed up and one group attacked the castle while the other defended it. The castle also has miles of underground tunnels that were used to defend England and plan battles during WWII.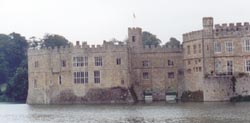 Leeds Castle is one of the best-known castles and was actually a home until just 30 years ago. It is surrounded by gardens and water. Every year they hold a concert series there along with other events.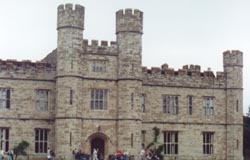 The front entrance to Leeds Castle, what a front door eh? To add a touch of the bizarre they also have a dog collar museum there dating back several hundred years.