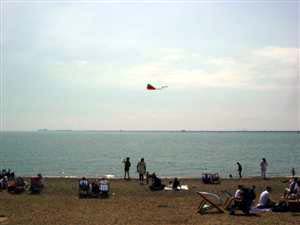 Just a few pictures from our trip in May to Southend-on-Sea. It's your typical English seaside resort, lots of tack, a rocky beach and of course a pier.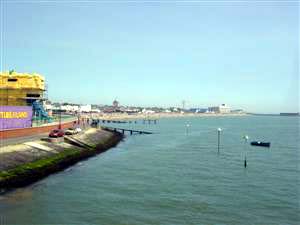 This is the view as we just start to walk out on the pier, looking back at Southend.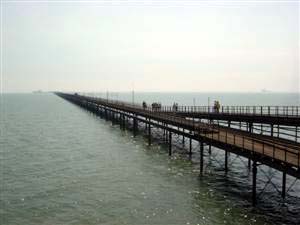 Southend Pier is the longest in the world, 1.3 miles. You can read more about the pier on this website.