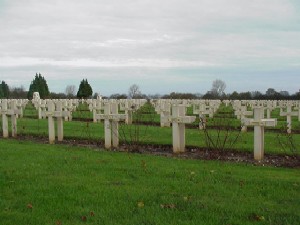 A French graveyard, very close to Vimy Ridge.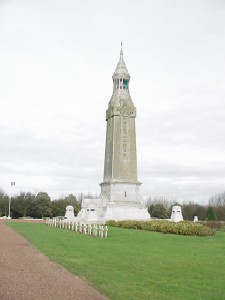 A monument within the same graveyard.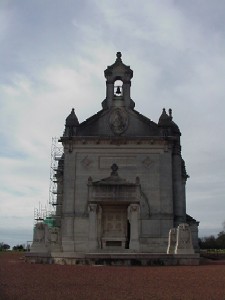 The church that forms part of the same site -- Notre Dame de Lorette.
This is the inside of Notre Dame de Lorette.
Just one of hundreds of small commonwealth graveyards we came across while driving from Vimy to Ypres. This one is quite close to Ypres, but we hardly drove five minutes without coming across a war cemetary.
The same cemetary from a different angle.