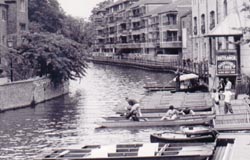 Cambridge is known for more than just the university. It's also known for the Cam River which runs through the town. Tourists help employ hundreds of students every year by going "punting on the Cam". You rent a gondola like boat for about £8 an hour that can only be steered by standing on one end of boat and pushing off the bottom of the river with an 8 foot long pole. It's a lot of fun, especially if you take turns trying to get the guy pushing to fall in! When we went Andrew did quite well punting for an hour, while Mike and Friedel sat back and relaxed.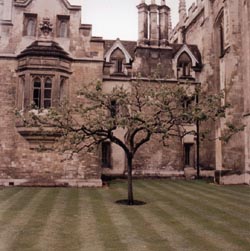 This is an apple tree in front of one of the colleges in Cambridge, but not just any apple tree…it is rumoured to be the tree that Issac Newton sat under when the apple fell on his head and he discovered gravity.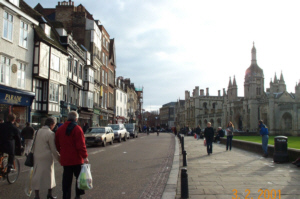 The famous Kings College is on the right here, and local shops on the left.